SRSLY
MOBILE
SOCIAL
NETWORK
SRSLY, 2013
Project Scope:
Business Strategy
Investment Aqusition
Brand Strategy
Brand ID
User Experience Design
Moible App Design & Dev
Design Style Templates
Backend Development
Custom CMS Application
In 2013 I co-founded SRSLY, a cause based mobile social network startup. At the time all social networks lacked any emotional expression tools, beyond the woefully inadequate "Like" button. We built SRSLY to empower members to express how they're feeling in a simple fun, creative and most importantly meaningful way.
It was a simple Idea, women, the dominant members in social media, love to talk about how they feel. This is a centerpiece to their thinking and communication. SRSLY delivered a wide array of curated design treatments allowing our members to express "how they're feeling" in visually dynamic ways, with just a couple taps of the finger.

The brand, UI design and curated design treatments were crafted with a female audience in mind, while avoiding being exclusive to any gender.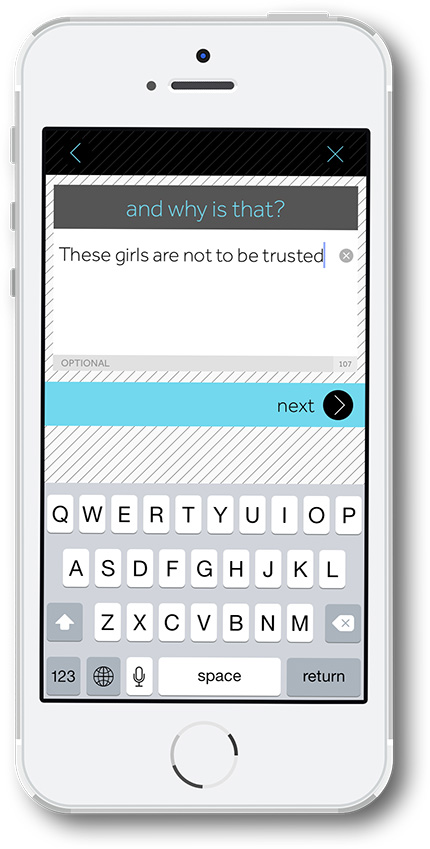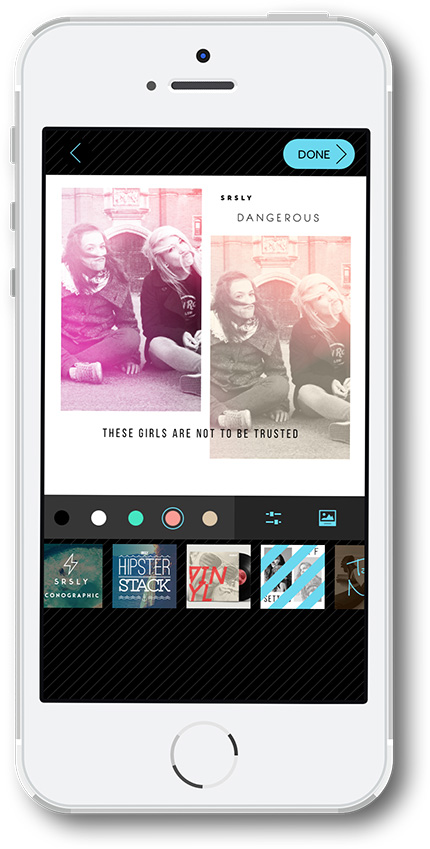 After writing the business plan and securing seed investment. We built a fully functional prototype. This was used to build a 100 person beta test group, providing insights for optimization of the platform prior to launch.

Curated Design Treatments
Knowing we needed to support a spectrum of moods, personalities and creative sensibilities. SRSLY required a significantly robust content creation tool. Delivering over 70 design treatments, each with 10 variants, coupled with photo filters, SRSLY was an unprecedented mobile creative tool.
Special thanks to
Karie Jamison
who brought her feminine sensibilities and talent to several of the SRSLY design treatments. Also to
Code Particle
in Venice for their unwavering efforts building the app and the social network platform.
Meaningful Response
At the time the "Like" button was the only way to respond to a post on every social network. In our initial research we learned that this was one of the most hated and for some, stressful shortcomings of social media. We solved this by giving users a range of emotion based responses, each brought to life through animation. Thanks to
David Watstein
for the great character animations.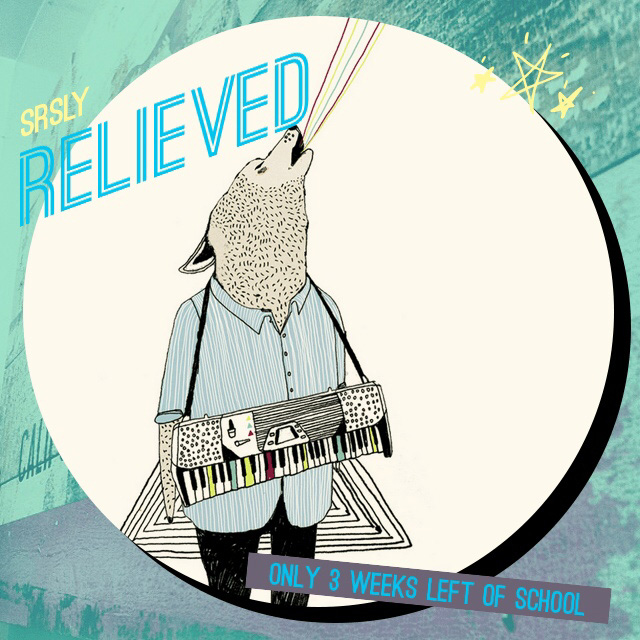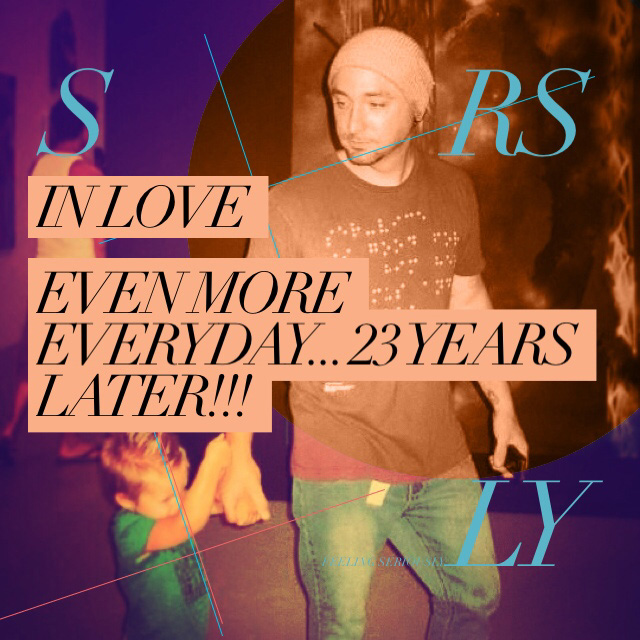 Unfortuniatly, far too many young people aren't feeling all that great. Studies have shown social networks are a major contributing factor to this sad reality. Studies have also shown if people can open up and talk more about how they're feeling, it greatly reduces the risk of suicide attempts. We're not naive enough to believe that building SRSLY would solve this problem. However, we know creating a safe environment to openly express feelings good and bad to would help solve it for some...
Saving just one would make the effort worth it.