Boost Mobile, 2006-2008


Project Scope:

Digital Strategy
Digital Media
User Experience Design
Website Design & Dev
Web Application


I served as the Creative Director on the Boost Mobile account for over three years. We did our small part in assisting Boost in turning their relatively unknown brand into the fifth most recognized youth brand in the country. Unfortuniatly, Boost sold to Sprint and we got sacked by Sprint for not being big enough as an agency. I still laugh at the irony of that situation. At the same time we were working for Coca-Cola the biggest brand in the world, and Boost Mobile has to fires us. As the say, "tough break kid" hahaha.

BOOST MOBILE
ROCK CORPS
We were responsible for the design and development of their primary product website, digital advertising campaigns and promotional micro-sites. Additionally, we created a mobile content ecommerce site which generated over a million dollars in revenue every month for Boost.
A Significant Effort

Boost Mobile RockCorps was one of my personal favorite projects with this great client. RockCorps was a national program that enlisted teens in performing four hours of community service, in exchange for tickets to an exclusive concert. The campaign grew significantly over the two years we worked on it. In the end, there were events in nearly every state in the union, it was a huge success for Boost. In addition to digital advertising, we designed and developed a hub site that inspired participation, handled event sign ups and helped manage the community service projects. After each of the numerous concerts, the site aggregated photos and video content from each show for social sharing.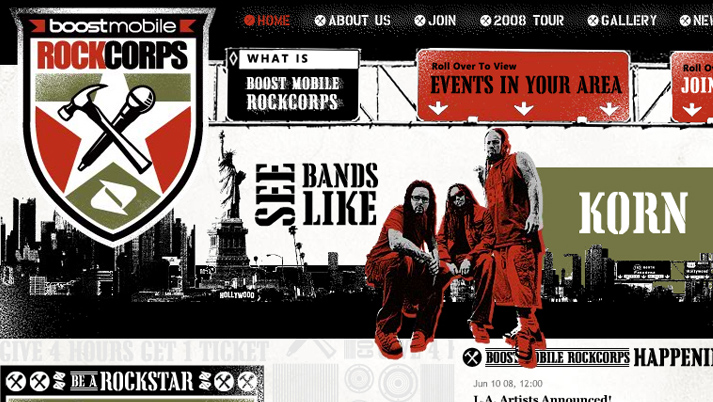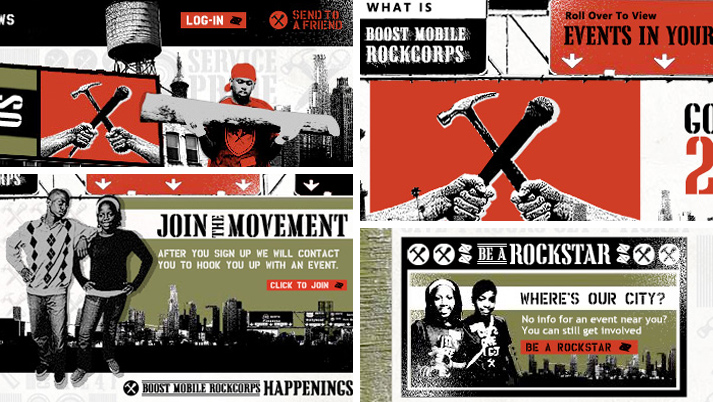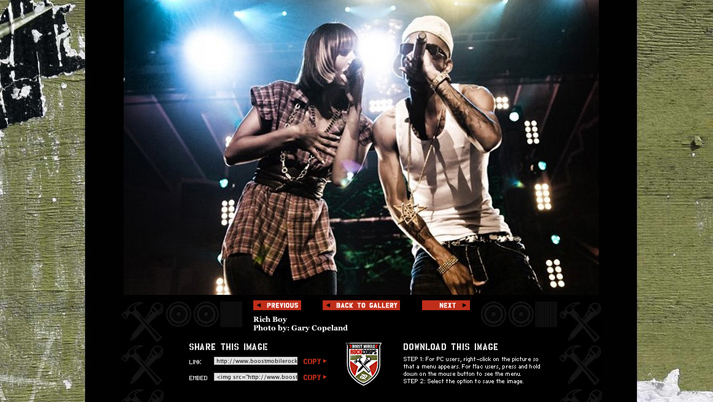 Shepard Fairey
Boost tapped the talent of
Shepard Fairey
for the RockCorps logo, providing us a distinctive starting point to muse off of for campaign and website art direction.